Our team of experienced professionals are at the center of what we do at Light Tax & Financial Consulting. Together, we have decades of experience in both financial planning and tax planning. Our knowledge, experience, and commitment to our clients' success makes them feel confident about the Lightup Tax & Financial team.
We believe in taking a team-centered approach to handle every client's financial needs. We use our entire team's wealth of skills and specialties striving to ensure you always receive the best possible service. With the deep trove of knowledge out team possesses, we take pride in being able to not only select the appropriate financial solutions for you, but to also educate you in a way that allows you to feel confident with every financial decision.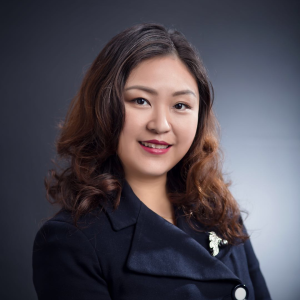 Managing Partner
Capital Gain Deferral Tax Strategist
Ocean obtained her B.S. degree in accounting and M.S. Degree in Taxation. After graduation, She worked at Ernst & Young Silicon Valley office, one of the Big Four accounting firms. Ocean has over ten years of experience in real estate investment, tax law, and asset management.
In 2010, She decided to leave the accounting firm to start her own tax consulting business. In addition to her CPA license, Ocean has obtained a California real estate license, an FINRA Series 65 license as a registered investment advisor, and a California life and health insurance license.
Her expertise lies in providing comprehensive planning services for both companies and high net worth individuals. For more than a decade, Ocean has been focused on helping investors with tax saving strategies, finding suitable real estate projects and alternative investments, and providing insurance products to help clients maximize their benefits.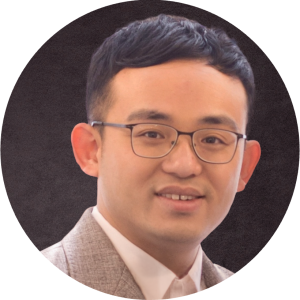 Managing Partner
Financial Planner
Jeff has been in the financial advisor and insurance industry since 2018. He holds both FIRNA Series 6 License and Life and Health Insurance License.
He seeks to establish lifelong professional relationships and trust with clients; and works closely with tax and legal professionals to provide customized financial planning, life insurance, retirement planning, tax optimization strategy and estate planning solutions.
Previously, Jeff had a successful career as a senior software engineer and tech lead in one of the global leading cloud computing companies.
He holds 13 U.S. patents for my innovation in AIOps and Cloud Management Platforms. Jeff received his Bachelor in Electrical Engineering from Shanghai Jiao Tong University, and Master in Computer Science & Artificial Intelligence from Oregon State University.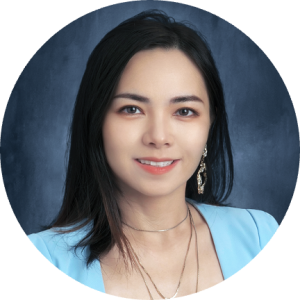 Carina is a US. Certified Public Accountant (CPA) and Certified Tax Coach (CTC) with nine years of extensive tax experience in public accounting and private equity. She obtained B.S. degree in engineering and M.S. Degree in taxation. Carina is also the founder of LightUp Tax PLLC, a professional CPA firm.
With a specialization in real estate, investment funds, and pass-through taxes, Carina is committed to help both business owners and individuals navigate the complex world of taxation and in depth tax optimization planning solutions. In addition to her CPA license, Carina also maintains life and health insurance license.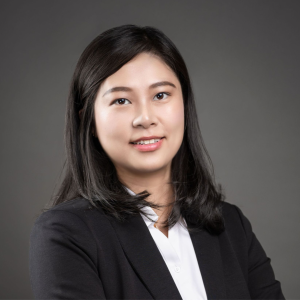 Insurance Solution Specialist
Business Development
Iris has great passion for Financial Planning. She holds both Life and Health Insurance License.
She's dedicated to assisting her clients to build solid financial structure during different stages of their lives, from family protection, education fund to retirement planning, estate planning. She is knowledgeable in a variety of financial topics, and has a great understanding of her clients' financial needs and goals.
Previously, Iris had a successful career as production planner and supply chain manager in several leading manufacturing companies. Iris received her Master in Business Logistics Engineering from Ohio State University.